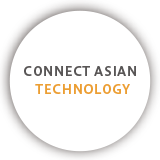 Reliable, high quality Electronic parts and materials, the FA equipment that is a key to sophisticated production systems as well as the Power Supply equipment that supports the stable provision of electricity are essential for the development of Asian industry, which continues to grow.
Setsuyo Astec has thus far delivered these kinds of products to Asian customers for half a century.
Moreover, we have a lineup of distinctive products to answer customer needs that are daily becoming ever more diverse and would like to make positive proposals to customers while using the networks that we have constructed until now.
Our mission is to connect customers to the technology that they need.